Een beleving van overweldigende premium- en streekproducten.
In onze bistro vind je een uitgebreide kaart met gerechten voor ieder moment van de dag. Sluit aan voor de lunch en laat je bedienen door ons enthousiaste personeel die je met een lach zullen bedienen. Ons bistro menu is geschikt voor alle leeftijden en wij beschikken over ruime zitplaatsen zodat er ook kan worden genoten van een lunch of dinér met grotere groepen.
Bekijk onderstaand de gerechten uit ons menu, bij Bistro de Kroeg kun je terecht voor vergaderingen, feestjes, evenementen, bruiloften en nog veel meer. Neem contact met ons op voor de mogelijkheden.
Meester Burger
150 gram burger van 100% rundvlees
Vega Burger
Pittige groenteburger, kruidenkaas
Kroeg Bal
160 gram bal in jus, rolt zo je mond in!
Saté Spiezen
Varkenssate met pikant oosters tintje
Champignons op toast
Champignons, uien & ham op geroosterd brood
Schnitzelburger
Schnitzelburger ingredienten staan fout graag doorgeven
Broodje Apollo
Runderhache met het geheime recept van moeke
Champignons Zeilberg
Gevulde champignons met Zeilbergs kruidig gehakt
Pikant Kippetje
Kippedij met vers gegrilde groente
Kibbeling
Krokant gebakken kibbeling met ravigottesaus
Spare Rib half of heel
100% spare rib, sausjes en friet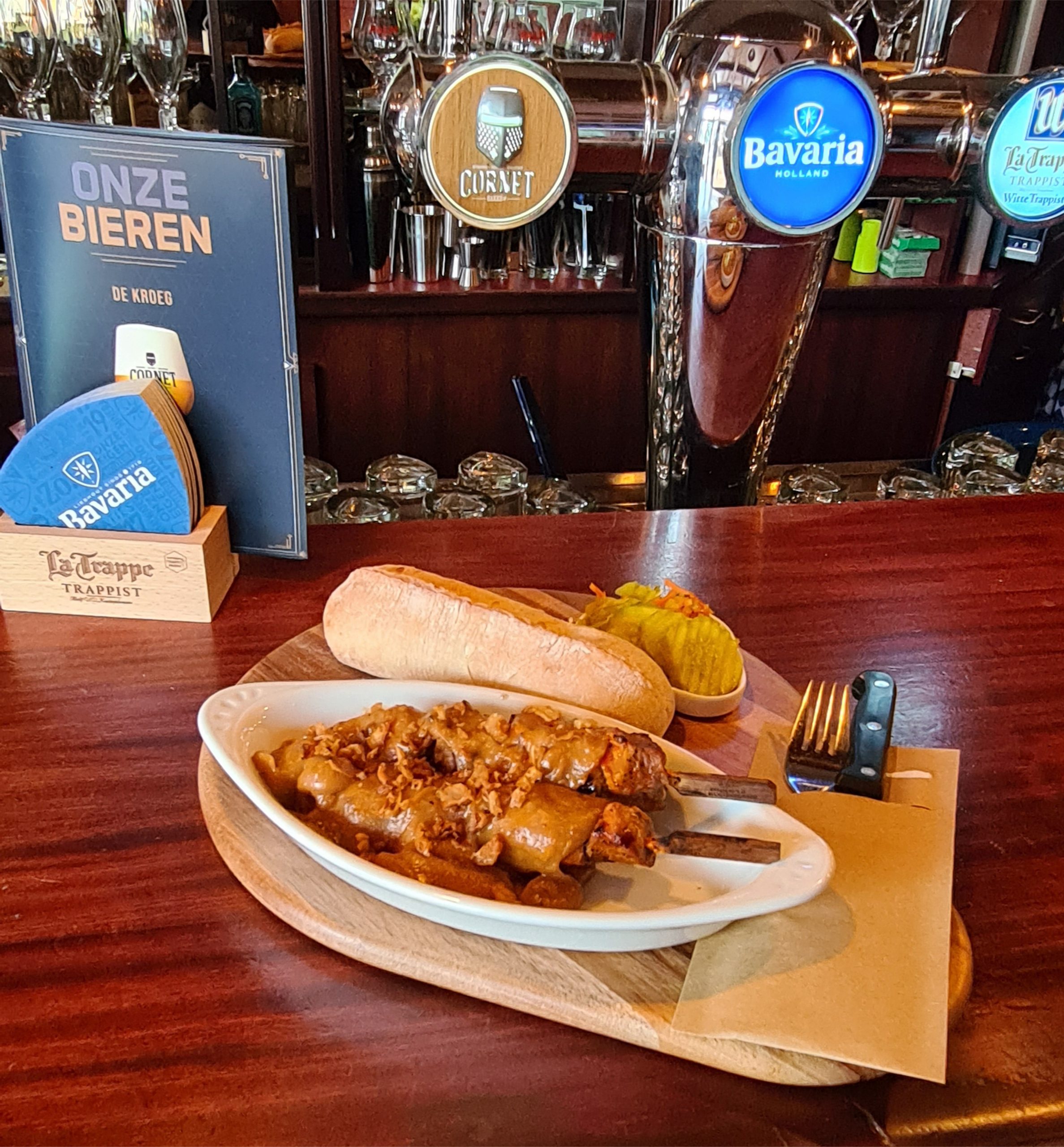 24 warme luxe snacks met dip's
26 diverse warme tapas snacks
Kaas, worst, olijven, papadew, heks'nkaas
Wit en bruin brood, alioli en kruidenboter
Pannetje nacho's naar Mexicaans pittig recept
Vegetarische kroket
Groentekroket op een pistolet
Brabantse kroket
Rundvleeskroket op een pistolet
Tosti ham/ kaas
Geserveerd met saus naar keuze
Bourgondische ballen
8 grote Bourgondische Bitterballen
Uienringen
12 Knapperige uienringen met dip
Vlammetjes
12 Hete vlammetjes met dipsaus
Fries & Dip
Heerlijke handgesneden friet met sausjes
Onbeperkt schnitzel en spareribs?
Voor groepen en verenigingen bieden wij een schnitzel & spareribs arrangement aan. Dit arrangement is te boeken vanaf … personen. Boeken of meer informatie? Neem contact op!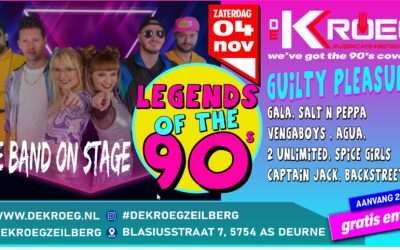 De Kroeg Live presenteert, Legends of the...
Plaatsnemen aan de bar, een avond met vrienden onder het genot van een speciaalbier, een wedstrijd op onze grote schermen kijken of een potje darten, poolen of tafelvoetbal? Kom ontspannen bij Café De Kroeg!