De Kroeg Live presenteert,
DE BLITZ band, live optreden op het terras,
De Blitz heeft niet alleen een heerlijk herkenbaar repertoire, waarbij inderdaad The Beatles worden afgewisseld met The Foo Fighters en zowel Robbie Williams als Abba als U2 de revue passeren,
alles in een uitermate energieke, van een heerlijke knipoog voorziene live-show waarbij iedereen ogen én oren tekort komt. Aan de hand van een weergaloze zanger/performer en een fabuleus spelende band, doet De Blitz precies een uitermate feestelijke coverband met net dat beetje extra!
Om 19:00 in De Kroeg met zeilberg kermis 2023.
#dekroegzeilberg #Dekroeglive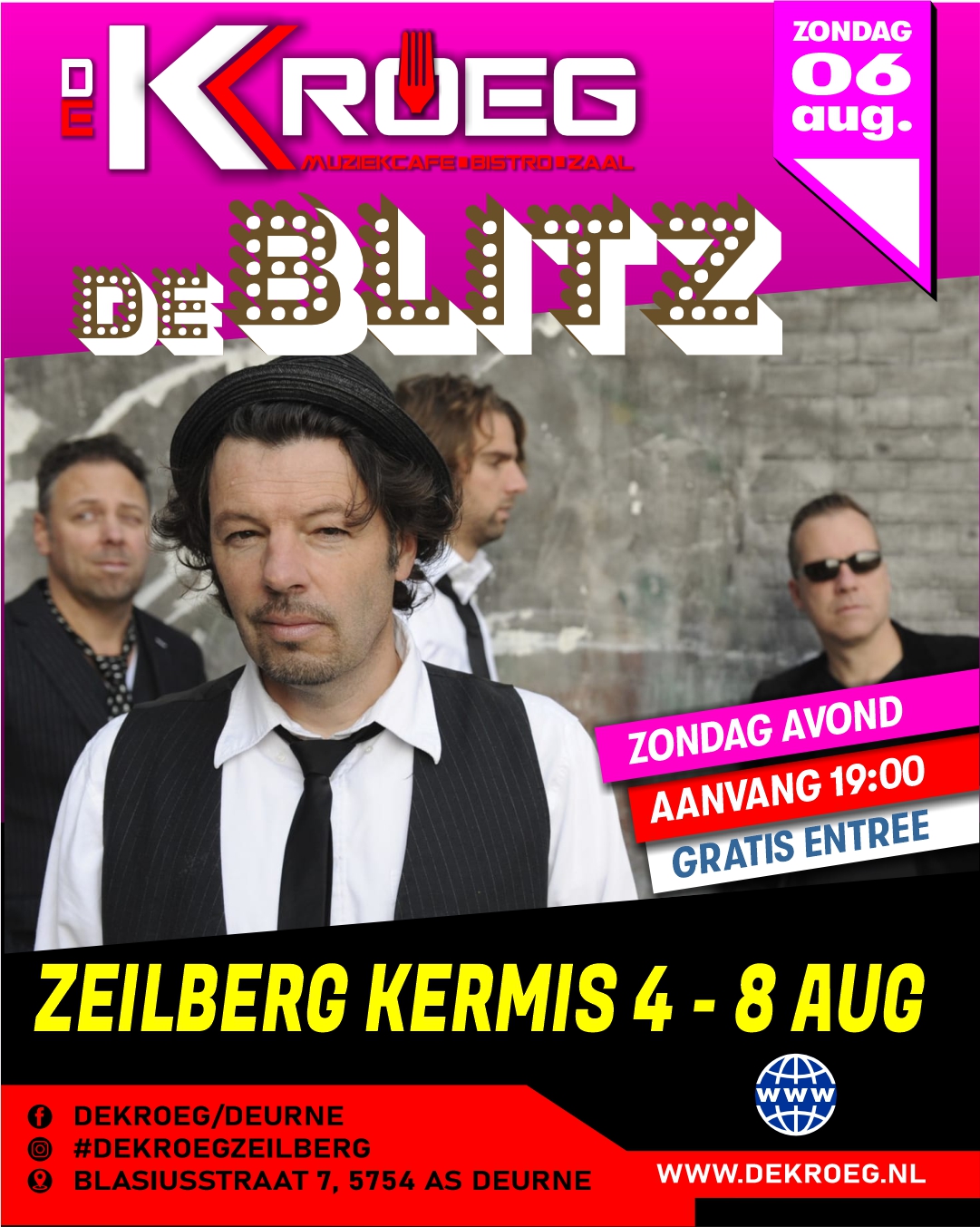 Tijdens de kermis is de keuken gesloten.
De parkeerplaats op het marktplein is afgezet. Deze dient als kermis terrein. Parkeren in de aangrenzende straten, maar beter kom je op de fiets of te voet
Foto's en Filmpjes maken voor eigen gebruik is teogestaan. Als je iets op internet gaat delen vraag de desbetrfende persoon om toestemming.